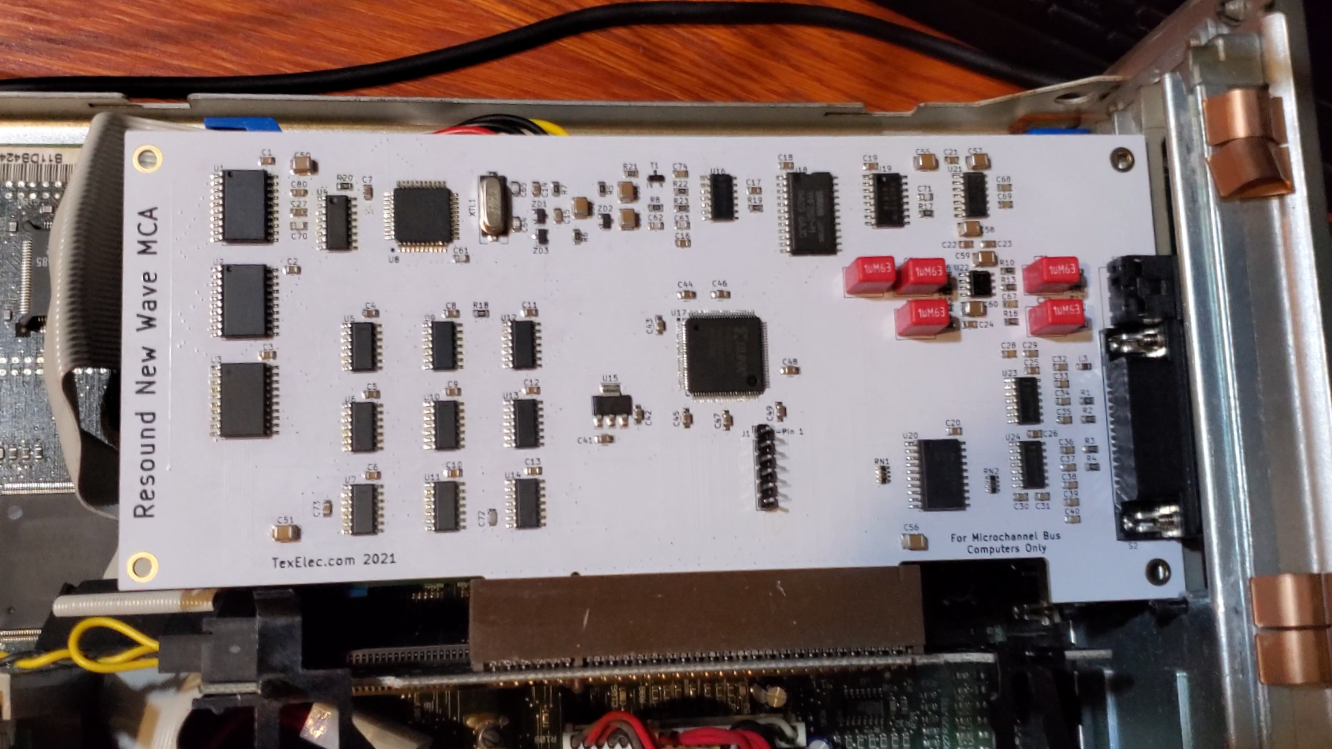 We've been working on this card for many months now, and I will need to type documentation longer than the Magna Carta to describe all of the features and caveats of this card. Honestly any Sound Blaster MCA or variant will encounter varying issues on different microchannel machines. But more on that later.
Thanks so much to Eric (aka TubeTimeUS) for the design of the original Snark Barker MCA and some assistance along the way. I decided to modify the card to be surface-mount and add an OPL3 instead of the original OPL2. I also removed the microphone input to save a little cost and used the same premium opamp circuit I use on our other Resound cards. In addition, I modified the roll-off filter used on the original Sound Blaster to a higher frequency. It may cause noise on some lower quality samples, but 22 & 44khz samples sound much less muddy. There were a few other minor changes, but they do not affect functionality. All the parts have finally showed up after numerous delays, but for now, here is a quick video of the card in action!

We should have them on sale in a few days after posting this video, so stay tuned and thanks for taking a look!