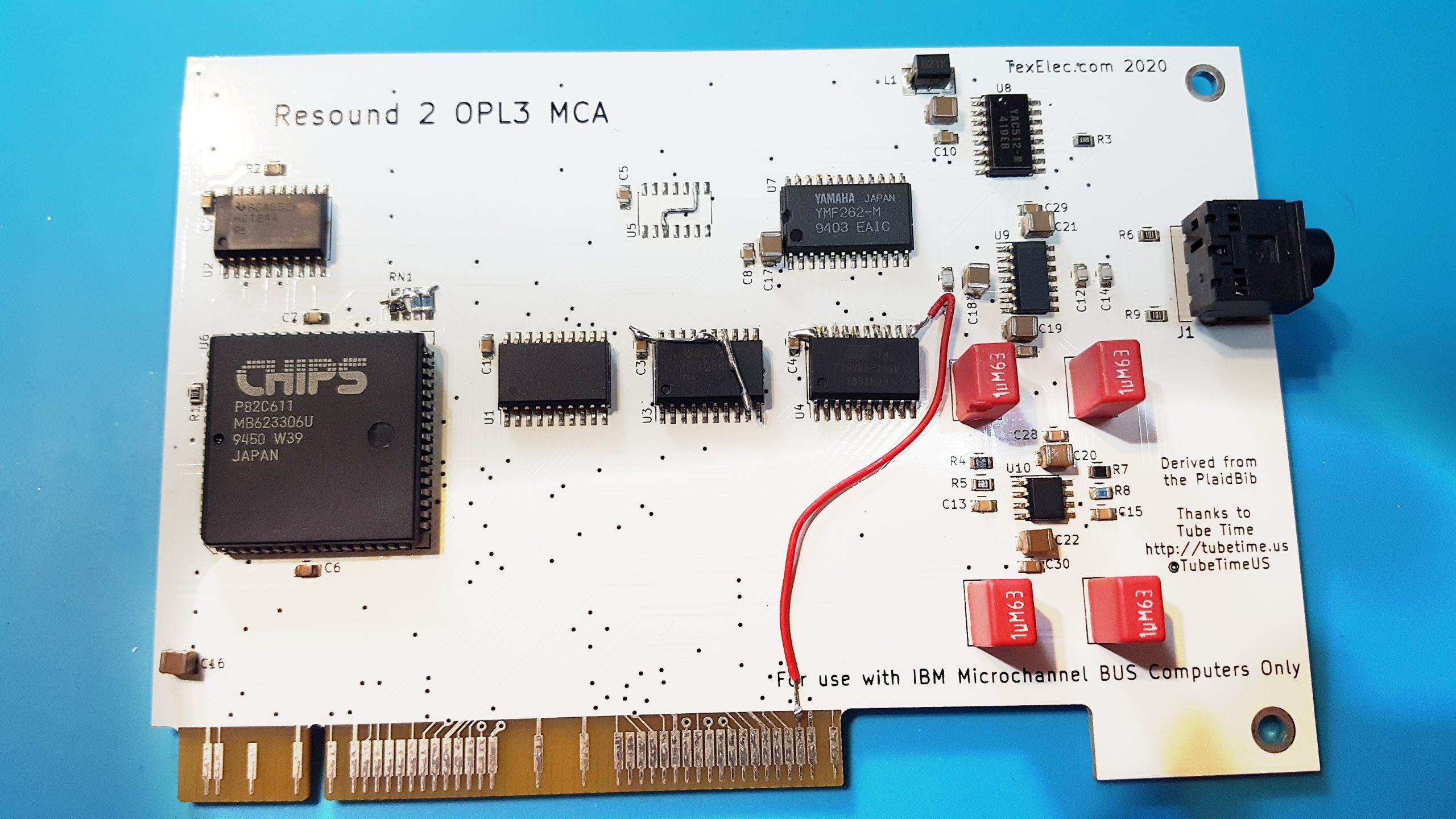 Pardon the mess, but it works! Ok, I'm getting ahead of myself, here is our latest working prototype the Resound 2 MCA! What is it? It's a stereo Yamaha OPL3 (OPL2/Adlib compatible) sound card for the IBM PS/2 microchannel bus! I don't usually like to show prototypes, but it was just too exciting hearing sound from a PS/2 machine this evening, so I had to show it!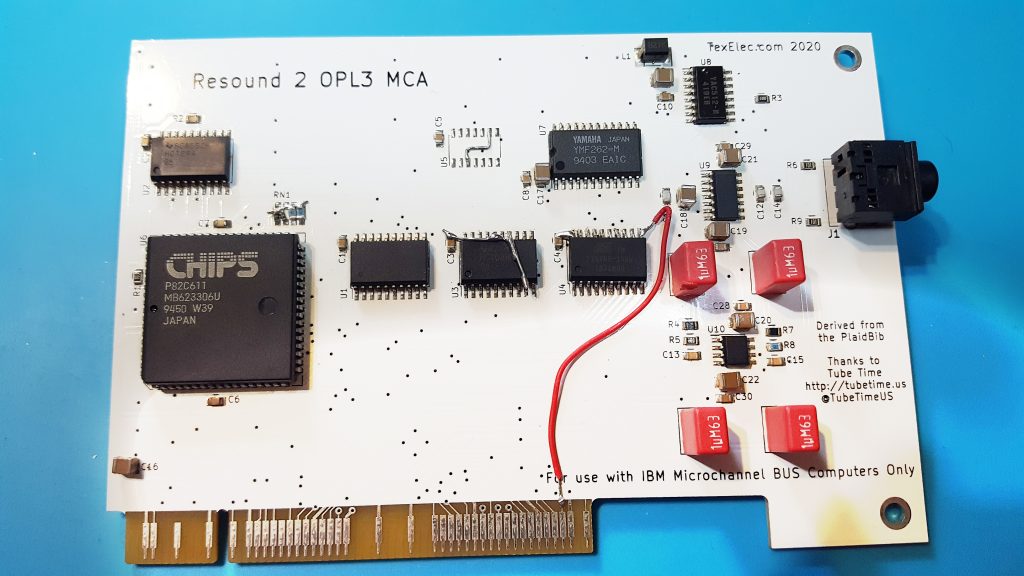 TubeTime recently completed a replica of the Adlib for the MCA bus and I was very interested in the heart of his card, the P82C611 MCA bus controller. After doing quite a bit of deciphering of datasheets and schematics I was able to adapt the OPL3 chip to work on it just fine! The P82C611, while a bit difficult to get a hold of, does give me a lot of ideas… 🙂
I am performing a few minor fixes to the card, and I will be send off for them very soon and hope to have them available for sale within a month!

BTW… We have several new products coming out soon. I was doing a lot of design work during the lockdown, and a few things are about to hit the pipeline. Stay tuned for more updates soon!