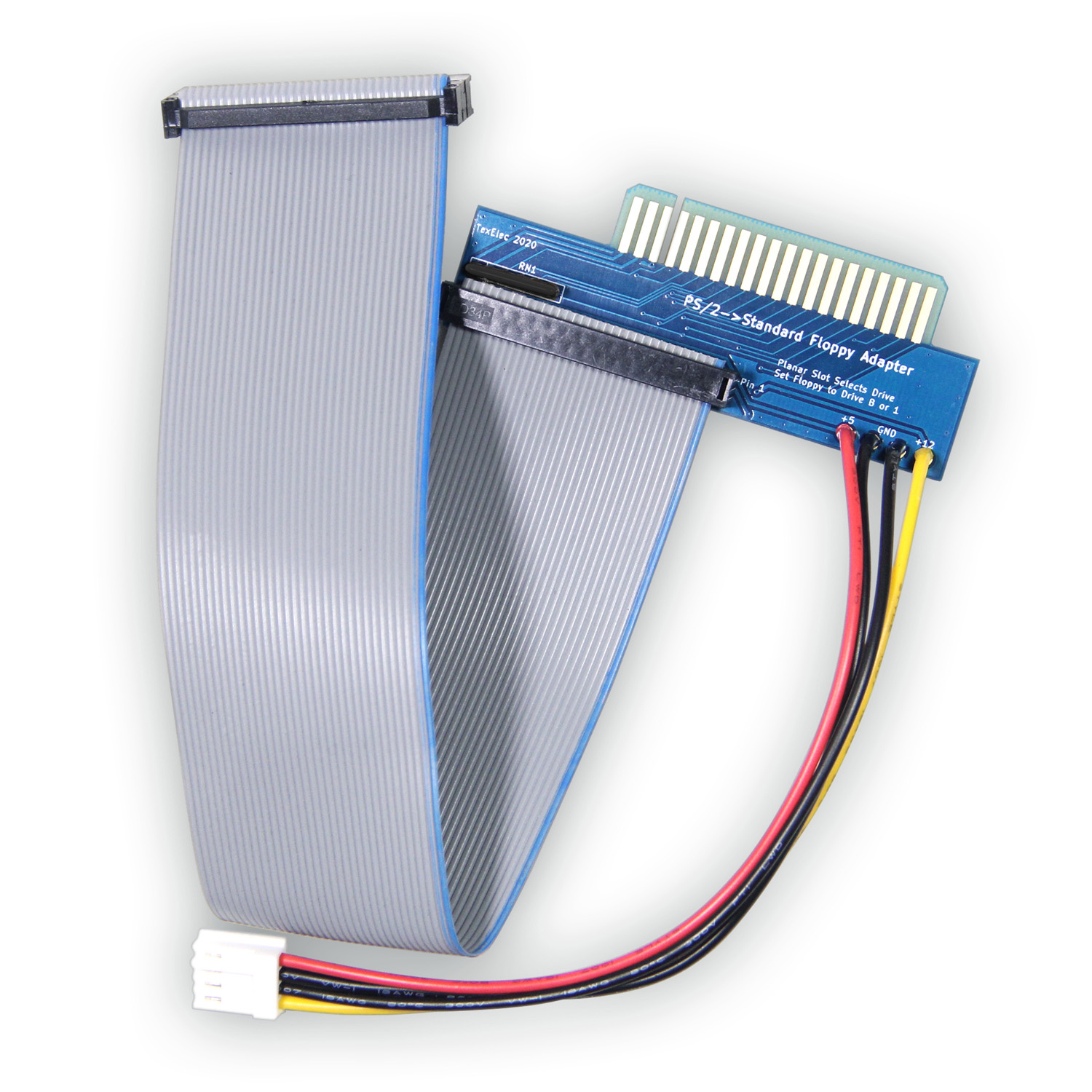 First, we have the adapters back in stock! More importantly, we want to make you aware of a small issue.
If you have one of the original adapters with a yellow resistor pack, and you are having issues, please feel free to contact us and we will be happy to chat with you about fixing this issue.
Please read Kevin's details below, we have also added this information to the top of the product description:
The first batch of floppy adapters we sold had a few reported issues, so I took some time earlier this week to perform more extensive tests.  With only one adapter and one standard floppy or HxC, they work very reliably from several tests.  I was able to get some combinations of floppy drives to work using two adapters, but they did hesitate at times and could cause disk read errors.   Others would not work together at all, or only one drive would work properly.  The original design seems to be unreliable in certain combinations.  After some analysis we changed the resistor pack values to a less aggressive value and now all my standard floppies work together fine or standalone.
There is one bit of bad news however, the adapter will not work as a second or primary drive while using an original IBM drive. I thought I had tested this before, but I realize now that I only made sure the drive would get through post, which it will without issue. However, it will not work with one of the adapters installed. This is what bogged me down this week and why we are a little later than planned on the release of the second batch. Sadly though, I have not been able to answer why and at this point I want to make sure anyone who wants an adapter understands the limitations. Fortunately, I suspect most folks are looking for a single drive to work in the PS/2, and it is certainly fine for that.