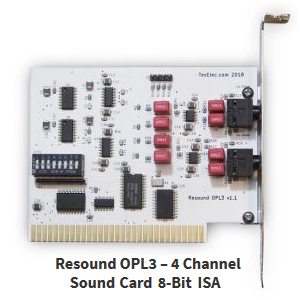 Well we have finally finished that "secret" card we have been promising and are happy to announce our brand new Resound OPL3 – 4 Channel 8-Bit ISA Sound Card!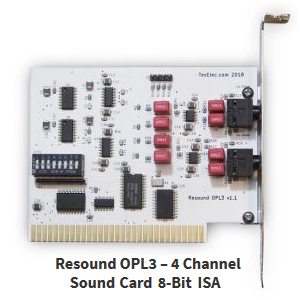 Kevin even made a video to show you all it can do and to give you some details about it's design.  Check it out…
As I'm preparing this post we sold one! Hooray!  It will be en route Monday, thanks!
We have also finished more Lo-tech 1MB RAM cards and they are, of course, available in ENIG.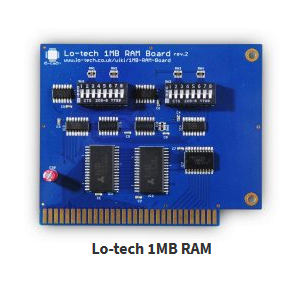 In the works now are more Lo-tech Compact Flash Adapter cards, just waiting for the parts to arrive, which should be here in a few days.  We restocked them last week and before we even had a chance to post about the new stock, all but one sold.  So we will be making twice as many this time.  Thanks to all of you who bought them and we will have more, likely next week!
We do have a few more cards in the pipeline and maybe a new Lo-tech card.  Hopefully we will here from James soon.  Stay tuned…