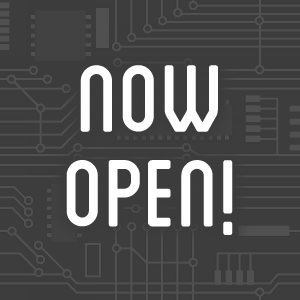 Welcome to our store, and thanks so much for stopping by!  We are finally ready to go live and begin servicing the DIY Retro PC & Gaming market.
We are calling this a soft-launch as we just completed the site and want to make sure we have all of the bugs worked out.  While we don't anticipate any issues, please be patient if we make a mistake, or delay an order due to an issue with the store.  We will make sure you get your items, and will strive to get them to you quickly.
Initially, we will be selling to the USA only for our launch.  The reason for this is that the boards we are selling right now are HASL based, which means they contain lead.  This process has been used for many years, and nearly every silver PC card you've seen from the 1980's to today likely uses this process.  The cost is slightly lower on these boards, but it is actually more durable than the ENIG finish, which is the more common gold looking finish.  (Hard gold may be considered later, but the cost is fairly high in low volume, so we will need to wait.)
We placed this order to ensure the boards were made correctly from the PCB manufacturer, and keep the cost low in the event of a failed batch.  Thankfully, they all worked out great!  We will place a larger order next time for ENIG boards and then we start selling globally.  We will likely place that order in two-three weeks as the other boards sell.
Please take a look around the store, and let us know what else we should add.  We plan to expand products soon, and are already working on a few more items right now.  We welcome any suggestions, or if you have a product you want to take to market, let us know!